Wishes help kids feel better – and sometimes when they feel better, they get better.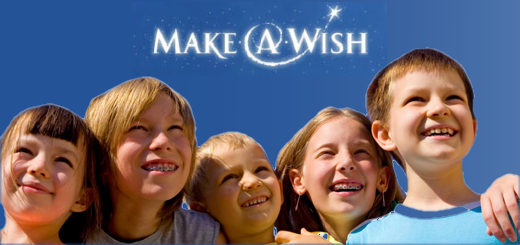 What If... wishes came true.
That's why the Make-A-Wish Foundation grants kids with life-threatening medical conditions the opportunity to experience their one true wish. The goal of these wishes is to provide motivation during their battle with illness as well as to provide a fun distraction.
Rachel Miller, our Content Strategist Director, has been volunteering as a wish grantor with the Make-A-Wish Metro New York Chapter for over 2 years. She has experienced first hand the true power a wish can have on these kids and their families. Since she's spent so much of her time giving to this wonderful organization, What If Media Group thought it was our turn to give too.
The truly incredible thing about the Make-A-Wish Foundation is that it brings joy to so many families and especially to those who donate their time time and money too. What If is proud to contribute to this incredible organization because it will save lives and make the world better. The benefit of a wish experience goes beyond just a moment in time.
Click here to make your tax deductible donation and to learn all the ways you can get involved: MetroNY.Wish.org.